About Dive Hightide Watersports
Dive Hightide Watersports is committed to providing divers with the kind of professionalism and personal attention they expect from a first-rate dive operation. All of our instructors and dive masters are certified by PADI, adhere to the latest standards in safety, and are trained in First Aid and CPR. Plus we believe in no-hassle diving for our guests. We will set up your equipment, load it on our boat, and after your dive we will wash and stow your equipment. You need only to enjoy your dive and your holiday!
We at Dive Hightide Watersports are extremely sensitive to the natural marine environment and expect the same of divers in our care. We are active in creating mooring buoys for all to use on many of the dive sites we visit. Our staff is respectful of the reef environment and strive to instill this respect in all the new divers we introduce to the underwater world.
Learn more about Dive Hightide Watersports and what we have to offer below.
Our Shop
Dive Shop
Double tank & single tank dives
Night reef & wreck dives
Search & Recovery
Storage lockers & Showers
Equipment room
Underwater Photo & Filming
Naturalist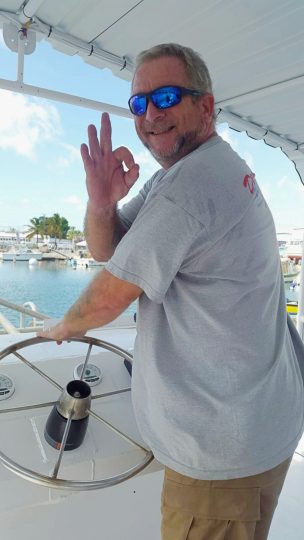 Our Boats
Oxygen
Dry storage
First Aid
Large covered area
Camera table
Beverages
Easy exit & entry
Huge deck area
Dive Hightide Watersports
Coral Reef Club
St. James, Barbados ~ W.I.
+1 (246) 432-0931
+1 (246) 432-6628 Fax
---
(800) 970-0016 Toll Free
(800) 513-5763 Toll Free