Dive Courses – Dive Hightide!
Your Course, Your Choice!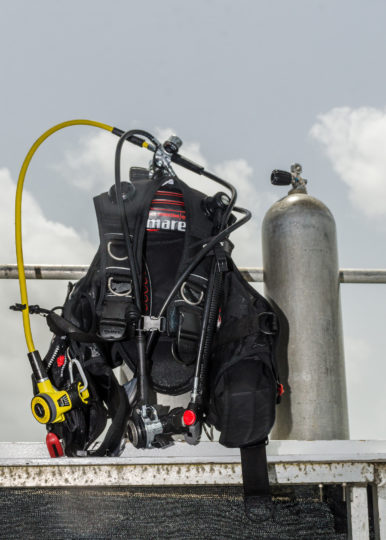 Dive Hightide Watersports gives you the ideal opportunity to learn in a safe, comfortable environment, whether you're looking to take your first breaths under water with our PADI Discover Scuba Diving experience or our PADI Open Water Diver course.
If you have dived before you might want to enhance your diving experience by expanding your knowledge with our continuing education dive courses and our PADI Dive Specialties.
We offer a large range of PADI dive courses. Whether you are a beginner or an experienced diver looking to expand your skills, we have a dive course for you.
Below are our most popular dive courses. Click this link for a list of all the packages and speciality dives that we have on offer.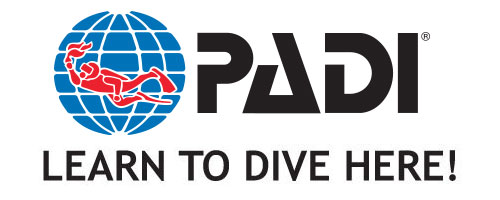 Discover SCUBA Diving with Hightide
No Hidden Charges:
Our fee includes everything you need – There are no add-ons, entrance fees, hidden taxes or credit card fees!
What Dive Hightide Watersports Provides:

English-speaking Instructor | All Equipment – including optional wetsuit | Restroom & Changing Room | Drinking Water | Freshwater Shower
Small Groups:
Diving is fun when you are comfortable and you understand what you are doing. To help with this, we keep our group sizes to a minimum. We never have more than 4 students to one instructor.
If you would like to learn with a larger group of friends or family we will provide additional dive instructors to work with your group.
More Discover Scuba Info…
Our Boats
Oxygen
Dry storage
First Aid
Large covered area
Camera table
Beverages
Easy exit & entry
Huge deck area
If you've always wanted to take scuba diving lessons, experience unparalleled adventure and see the world beneath the waves, this is where it starts. Get your scuba diving certification with Hightide's PADI Open Water Dive Course – the world's most popular and widely recognized scuba diving course.
To enroll in our PADI Open Water Dive Course (or Junior Open Water Dive Course), you must be 10 years old or older. You need adequate swimming skills and need to be in good physical health. No prior experience with scuba diving is required.
The PADI Open Water dive course is split into three main sections:
1. Dive Theory – Knowledge Development (online or with Hightide) to understand basic principles of scuba diving
2. Confined Water Training – A pool dive with one of our certified instructors to learn basic scuba skills
3. Open Water Diving – Use your newfound skills to explore our Barbados shores!
---
More Open Water Dive Info…
---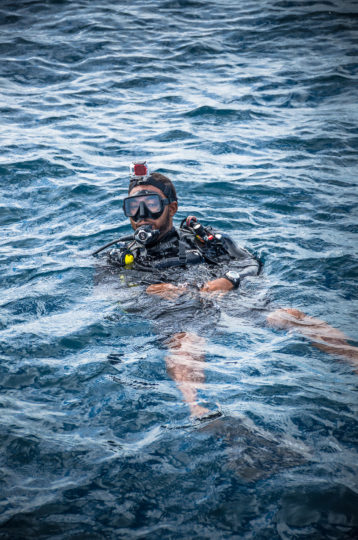 With Dive Hightide Barbados and our range of speciality dives, we will give you all of the skills that you need to take your diving to the next level.
---
More Speciality Dive Info…
---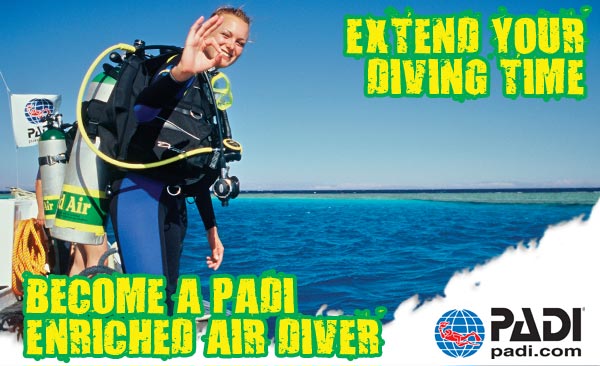 Bubblemaker
DSD – Half Day Resort Course
Emergency First Response (EFR) Course – including manual (1 Day)
Digital Underwater Photography Specialty (1Days, 2 Dives)
SCUBA Tune Up/Refresher (Theory & Pool)
Night Dives Surcharge (minimum 4 people)
Night Specialty (3 Nights, 3 Dives)
Enriched Air Nitrox Specialty (1 Days, 2 Dives)
Enriched Air Nitrox Dive
Deep Specialty (2 Days, 4 Dives)
Peak Performance Buoyancy Specialty (1 Day, 2 Dives)
Underwater Navigator Specialty (2 Days, 3 Dives)
Underwater Naturalist Specialty (1 Day, 2 Dives)
Wreck Specialty (2 Days, 4 Dives)
Dive Hightide Watersports
Coral Reef Club
St. James, Barbados ~ W.I.
+1 (246) 432-0931
+1 (246) 432-6628 Fax
---
(800) 970-0016 Toll Free
(800) 513-5763 Toll Free